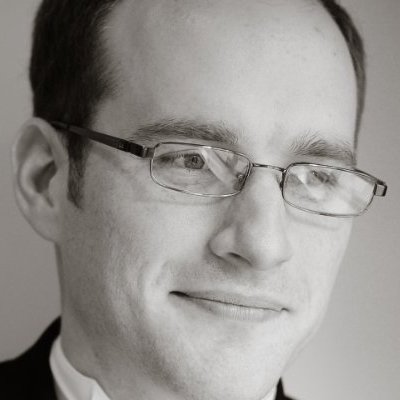 What is your current position?
Associate Counsel, Behman Hambelton LLP
What year did you graduate from UConn? 2004
Where did you go to law school? How did you choose that school?
New England Law – Boston (formerly known as New England School of Law)
I chose NESL because of its strong emphasis on having students begin working in the legal field as practitioners as soon as possible through their well-developed clinical programs. I saw such experience as an opportunity to develop valuable skills during law school that would enable me to make a more meaningful contribution to employers earlier in my career.
What year did you graduate from law school? 2007
UConn Experience
Major: Double BA, Political Science/Journalism
How did your major help you prepare for law school and for practice?
The greatest benefit taken was the writing experience, especially in how journalism instruction focused on writing with limited time to complete assignments and emphasized brevity and clarity, attributes of written work product often not emphasized enough in legal practice. Political science course work provided excellent foundation for the subject matter explored in law school and was a valuable asset in my transition to legal study.
What organizations and activities (e.g., clubs, sports, study abroad) did you participate in while at UConn?
I had the opportunity to write news for 91.7 WHUS and completed two years of the Army ROTC program. Otherwise, I worked with various groups on campus in arranging for speakers to give presentations and organizing debates, including work with the UConn College Democrats and UConn College Republicans.
What jobs or internships did you have while at UConn?
I had the opportunity to serve as a press office intern in the Executive Office of the Governor for the State of Florida as well as a Legal Department intern at the Conn. Dept. Of Consumer Protection, in Hartford, Connecticut. Both of those opportunities gave me regular opportunities to write in a professional setting and to work with lawyers with a wide variety of backgrounds, which was invaluable in making my decision to attend law school. I also volunteered on various political campaigns for candidates throughout Connecticut.
Did you take any time off?
No, I took no time off between college and law school. At the time I had reservations about taking time off, but in hindsight I see there was no reason to believe it would have any negative impact on my opportunity to return to school after exploring full-time work for a few years.
What is one piece of advice you'd give to a current UConn student?
Stay open minded. For people motivated enough to consider law school seriously, I think there is too great a tendency to create and stick to a rigid plan. I can think of a variety of highly beneficial opportunities I would have missed, including my current job, had I not remained open minded to opportunities and ideas that did not fall neatly along the path I was otherwise attempting to create for myself.
Law School Experience
What programs did you participate in during law school?
I participated in NESL's clinical programs, providing free legal services to persons in need of domestic practice representation. Law students in Massachusetts have the opportunity under S.J.C. rule 3:03 to appear and argue in court on behalf of clients under the supervision of licensed practitioners. This practical experience was tremendously valuable and rewarding, serving as a reminder of the many ways that attorneys can donate their time to assist members of the community in need. The clinical work also gave me a very important first look at whether I would ultimately ever consider a position as a litigator, which can be a challenging role to consider taking on without having had adequate opportunity to gain exposure to the daily job requirements.
Were you active in any student groups? Which?
I was active in a legal service fraternity, Phi Alpha Delta, but devoted more of my time outside of class and study to part-time work in law firms as I progressed through law school. I do, however, believe that law school organizations can add significant value to a law student's background as they leave law school and look for their first position, especially if they have devoted time to becoming familiar with a clearly defined scope of practice.
Did your involvement with those specific programs or organizations help you in your career path or in any other ways?
The clinical experience was of significant value to me, as the position I currently hold began as principally a litigation role.  My clinical experience also enabled me to offer substantive opinions during my interviewing process after law school when asked about my preparedness for litigation responsibilities. As for my part-time work during law school, the time I spent working as a law clerk ultimately did lead to my first position out of law school at a small estate planning/asset protection firm just outside of Boston. Working in estate planning as a law student, along with an eye-opening second-year summer spent working for a criminal defense firm, were essential to narrowing down the areas of practice that I ultimately chose to pursue after law school.
What is one piece of advice you wish someone had given you before law school?
Do not feel pressure to select the traditional liberal arts undergraduate degrees commonly chosen by students intending to pursue law school. Degrees focusing on math, science and technology now offer significant benefit to law school applicants, and practitioners, that far outweigh the more traditional degree choices for applicants.
Work Experience
Describe your practice setting.
I work in a mid-sized, regional private practice with offices in Massachusetts, Connecticut, Rhode Island and New York. I work in the Massachusetts office, just north of Boston, with seven other attorneys.
Area(s) of practice.
I have the benefit of performing both civil litigation and transactional work for the firm's business clients. My civil litigation responsibilities include complex litigation defense in state and federal courts for claims covering contract, tort and employment law issues.
My transactional practice responsibilities include counseling business clients on application of company policies and observance of corporate formalities, as well as the drafting of employment agreements and employee handbooks. I draft contracts for goods and services between businesses and their vendors, as well as counsel businesses with regard to employment law challenges, including negotiating resolution of claimed breaches of non-compete/non-disclosure agreements. I also represent employers at conciliations and conferences before state and federal administrative agencies in resolution of employment-related claims, including wrongful termination claims and discrimination claims.
How did you choose this area of law?
After accepting the position with the firm I had the opportunity to play a very hands-on role in the defense of our clients' litigation claims, and in doing so came to learn a great deal more about our clients' daily business operations. In recognizing trends in how their claims arose, I grew very interested in working with clients to develop and implement strategies to remediate practices that resulted in unnecessary litigation, which included exposure to recurring employment law claims.
I began independent study and various training courses to learn all I could concerning employment law issues and best practices so to expand the scope of services I was able to offer our clients, resulting in my current composition of files that now includes many more traditional in-house and transactional functions. This additional effort outside of my daily work obligations has resulted in an interesting blend of legal issues that has become very satisfying to me.
Is there a typical day? How would you describe it?
While my days vary considerably based upon the current requirements of my case files, generally I arrive at work not long after 7:00 a.m. so that I can review emails and work to anticipate the issues I will be addressing that day. I am responsible for making recommendations on the next steps needed in the files I am assigned to, which involves working with clients to issue spot problems and identify areas of concern that will require further investigation or research. I am frequently in touch with the businesses we represent, discussing issues with employees and management and learning about their operations.
Daily practice commonly requires keeping track of all tasks I perform for clients in six-minute increments throughout my day, which is condensed into bills for the client's review.  This can be a challenge to get accustomed to as a younger associate, but soon you find yourself noticing how long it takes you to complete many of the basic tasks you perform each day – both in and out of work.
For litigation claims, I am responsible for preparing all facets of discovery practice, investigating claims, deposing parties and fact witnesses, and writing motions and appearing before state and federal courts for oral argument. For many of the employment law and transactional functions I perform, I commonly write contracts and employee agreements and work to develop policies and procedures with our clients' businesses that comply with the applicable state and federal laws governing their operations.
Throughout the day I have the opportunity consult with other attorneys in the office concerning the challenges we are facing in our respective files. These exercises in problem solving are generally very interesting, and often end up as some of the more enjoyable portions of my day.
How many hours per week do you work? What is your schedule?
It is common that I will be present at work for approximately 60 hours per week, but this can and does go much higher during time periods when I am on trial. The need to perform work on weekends is not uncommon, and work during trials generally occupies every day and evening until relatively late each night until the trial concludes.
Describe your work/life balance.
Challenging. I have flexibility to be where I need to for personal obligations as they come up, but lawyers remain obligated to attend to their client's needs as they arise, which often involve challenging court deadlines that generally do not change in the face of competing personal obligations.
What do you like most about your job? What would you change?
I spend approximately 2/3 of my time at work writing, which is something I enjoy very much. I have the opportunity to work with clients with a wide range of backgrounds and to get to know their businesses in depth, often resulting in having a chance to meet and work with many interesting people on interesting topics. The clients look to you to resolve their problems when their business or employment relationships face challenges, and it can be quite satisfying to talk through problems with clients and assist them in reaching the best outcome for them.
If you couldn't be a lawyer anymore, what would you do? If you had a career before becoming a lawyer, what was it?
I would work in corporate communications/public relations. I greatly enjoyed my college internship in public sector public relations and I know that I would not want to give up the opportunity to write as a part of my daily responsibilities. In many ways public relations would present challenges similar to those faced by lawyers: writing in a persuasive manner where precision is paramount in effectively delivering your message.
Just for fun: If you could have dinner with any lawyer, real or fiction, living or dead, who would it be and why?
John Adams, because he is one of the first members of the Massachusetts bar, which is the oldest bar in the United States, and because it would be interesting to learn what he believed the role was that lawyers should play in society, and to contrast that with what we see today.