What is your current position?
Retired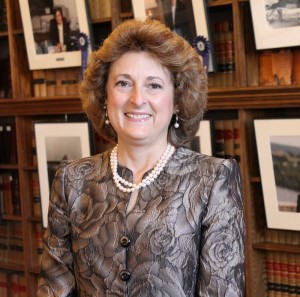 Where did you go to law school? How did you choose that school?
I graduated from UConn Law School Class of 1984. I attended UConn Law School because of its academic reputation and extremely affordable cost. I paid $1,000 tuition/semester = $2,000 tuition/year. The education and cost value were validated based on my professional career.
What year did you graduate from law school? 1984
UConn Experience
Major: Juris Doctorate
How did your major help you prepare for law school and for practice?
I received a B.A. in Political Science from Boston College Class of 1981. The Political Science degree enabled me to become a better writer, resolve problems, find solutions, and think outside the box. This degree was intellectually challenging and when counseling current college students, I advise that a career in law is not one's only post-college job opportunity.
Law School Experience
What programs did you participate in during law school?
Moot Court Board
Appellate Court Clinic
Were you active in any student groups? Which?
Student Bar Association
Did your involvement with those specific programs or organizations help you in your career path or in any other ways?
The Appellate Court Clinic and my job at Legal Aid of Greater Hartford inspired me to pursue a career in public service.
What is one piece of advice you wish someone had given you before law school?
To take a few year off between college and law school. and how to financially manage the break. I would have been more mature and able to handle the academic work load. I could not take time off between college and law school because of undergraduate student loans that would come due, lack of family financial support, and the fear that if I returned home my family would pressure me to stay and work in the family liquor store business or some other mundane secretary/administrative job. I was first generation in my family to attend college/law school. I did not take a break and finished college/law school in seven years with a heavy student debt load.
Work Experience
Describe your practice setting.
Federal Government – U.S. Senator Joseph I. Lieberman
Area(s) of practice.
Other Deputy State Director & Counsel – Managed Six Member Casework Team
How did you choose this area of law?
My areas of casework expertise were tax, immigration, asylum & human rights, foreign affairs, small business, Federal Emergency Management Agency (FEMA), student loans, Native American Affairs, US. Senate financial and ethics issues, and federal and state election law. My background as an attorney were suited to handle these complex federal and state issue areas.
Is there a typical day? How would you describe it?
There was never a typical day. I was a full time supervisor for the casework team and a full-time caseworker in my issue areas. I staffed Senator Lieberman at Connecticut events, worked in campaigns during election cycles, spoke to constituents to resolve their federal and state problems, designed the senate office space and negotiated the lease agreements, advised the Democratic State Party on campaign finance law, attended constituent meetings representing Senator Lieberman, and managed approximately 4,000 casework problems on an annual basis. I read every letter and email, and signed off on every casework letter that went out under Senator Lieberman's or a caseworker's name.
How many hours per week do you work? What is your schedule?
I typically worked 50-60 hours/week. During campaign elections, I worked 80-100 hours/week.
Describe your work/life balance.
Too much time spent in the office. Finally during Senator Lieberman's last term (2006-2012) I worked a regular 40/week schedule. My last year of senate employment, I worked only three days/week.
What do you like most about your job? What would you change?
My skill set is being a problem solver, negotiator and mediator. I received tremendous professional satisfaction solving constituent problems that were life-changing for many people. My work had value and every day felt new and exciting. The only thing I would have changed was the heavy work hours.
If you couldn't be a lawyer anymore, what would you do? If you had a career before becoming a lawyer, what was it?
I would be a master gardener or a golf professional.
Roughly what is your salary?
My starting salary after law school was $25,000/year. My ending salary when I retired in 2012 was $96,000/year.
Roughly, how much are you student loan payments?
$236/month. One never forgets.
How long do you expect to be paying your student loans?
I paid student loans from 25 years of age until 37 years of age (12 years) when I was finally financially able to make a final balloon payment and end the student loan nightmare.
Have your student loans impacted your career choices or other life choices in any way? How?
Yes. My first job after law school was Tax Attorney at Arthur Andersen & Company for 3 1/2 years @ $25,000/year. I could not afford to pursue a career in legal aid because of the lack of jobs and salary.
Just for fun: If you could have dinner with any lawyer, real or fiction, living or dead, who would it be and why?
President Thomas Jefferson was a lawyer and Renaissance man in the depth and breath of his interests. As one of the Founding Founders of our nation, it would be extraordinary to her Jefferson's own words about the meaning of the Constitution and Declaration of Independence, the Revolutionary War, the political alliances made to ensure a young nation survived, his ownership of slaves, etc. President John F. Kennedy noted at a gathering of 49 Nobel Prize recipients at a White House dinner on April 29, 1962 – "I think this is the most extraordinary collection of talent, of human knowledge, that has ever been gathered at the White House – with the possible exception of when Thomas Jefferson dined alone." Jefferson was a man of great contradictions yet to this day remains remembered not for being a lawyer but a Founding Father.
---