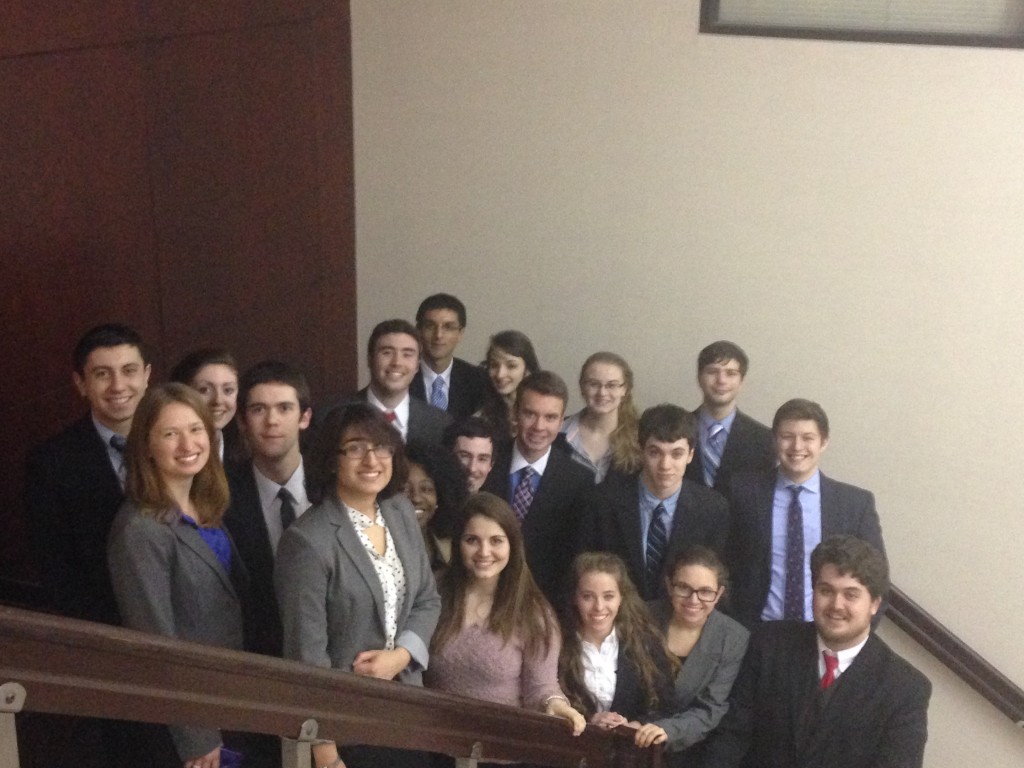 This month, the UConn Mock Trial Team competed in the AMTA regional competition at Roger Williams Law School.
I was able to watch several rounds of the competition and I was very impressed with everyone. The hard work and dedication that the team put in to preparing for the competition was clear. While we did not advance to the next round of the competition, we improved a lot from last year and I think we'll continue to do better next year.
I was also very excited to see one of our students win the Best Witness award. Congratulations Danielle Ullo! For more information and to get involved with next year's Mock Trial Team, check with them directly via UConntact.
---